When I was doing research for my first solo trip I came across the Hotel Pilatus Kulm, a mountain lodge close to 7,000 feet above sea level. Located on top of Mount Pilatus, the hotel has amazing views of the Alps and Lucerne.
To get up to the hotel you have to either take the steepest cogwheel railway in the world with a gradient of up to 48% or take a gondola ride up to the top. While I was visiting the gondola was down for scheduled maintenance. I hopped on the train for the 30 minute ride to the hotel.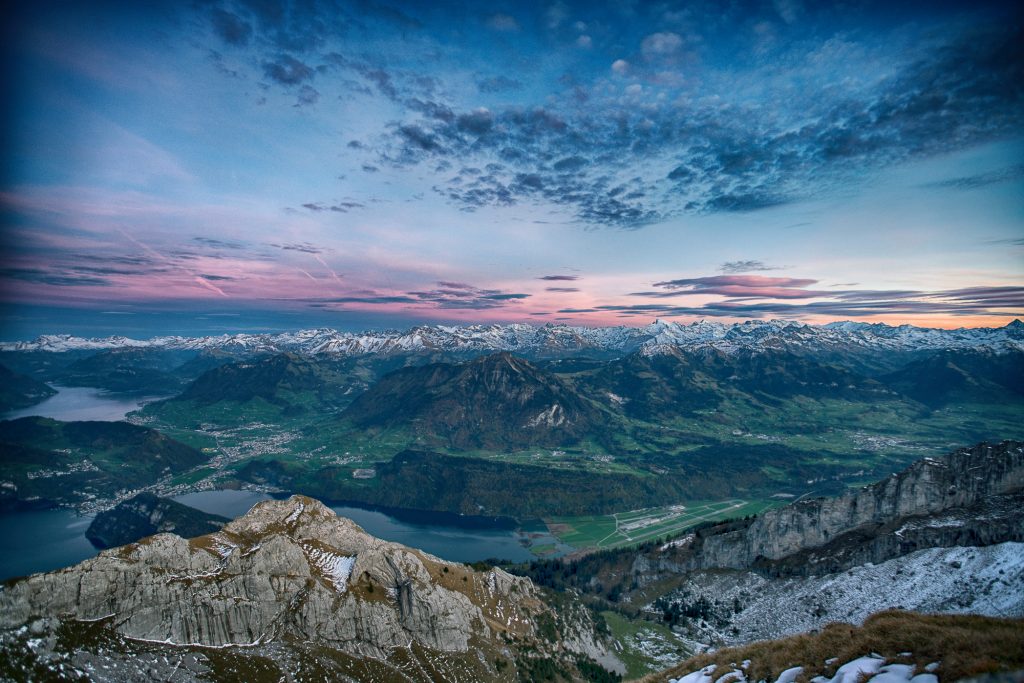 One of the things that appealed to me the most about staying at Pilatus Kulm is that transportation to the mountain stops in the evening and doesn't resume until the next morning. The only people on the mountain for the sunset and sunrise are the guests staying overnight. The night I was staying there were less than 20 people.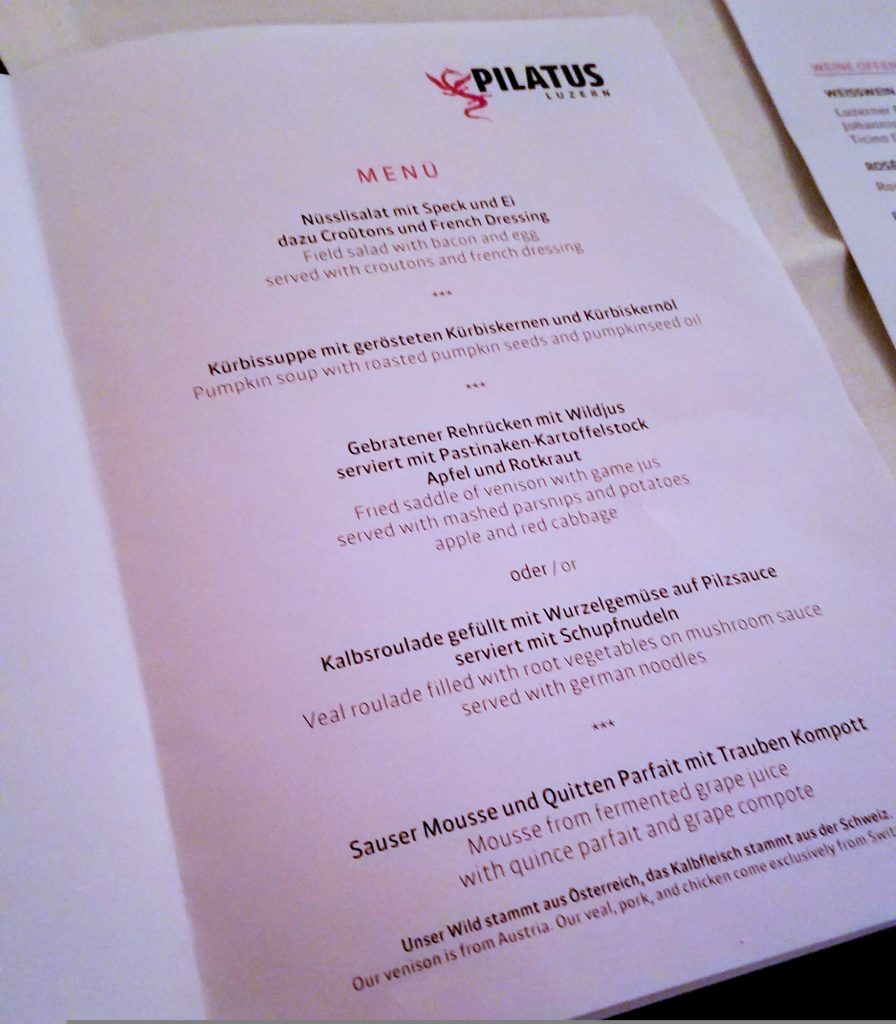 Because of this, dinner and breakfast are included in your room reservation. Here is what was on the menu the night I was staying. I will admit that I was the only solo traveller staying at the hotel that night so I had a candlelight dinner by myself. One of the things you learn when you travel solo is how to eat alone and enjoy the experience.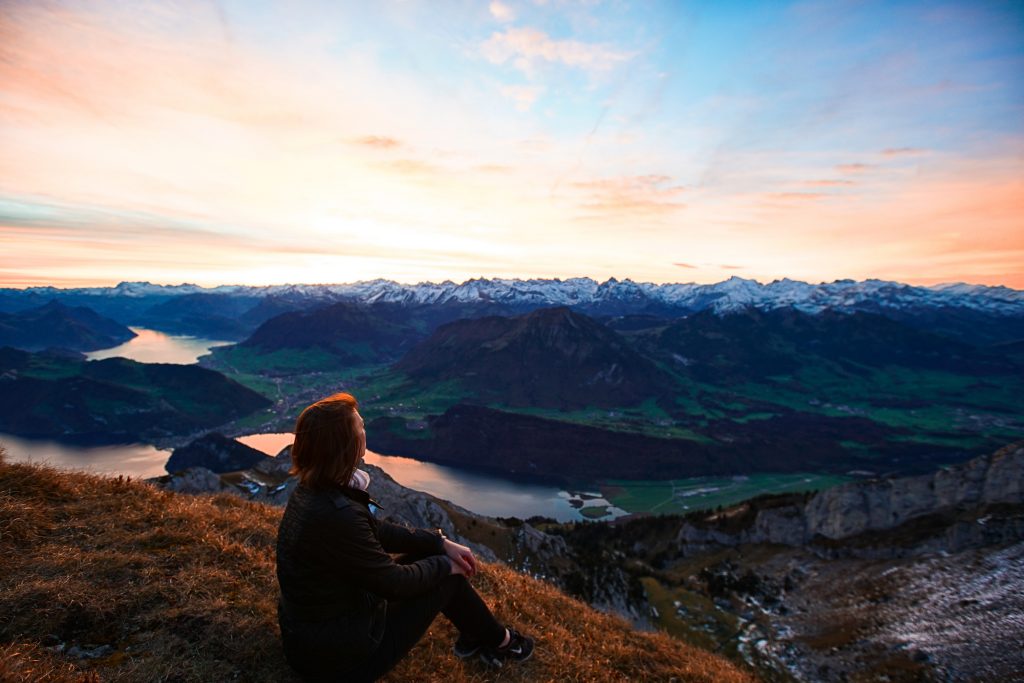 That night I set my alarm for before sunrise because I wanted to get out early to one of the peaks of the mountain to watch the sun come up. I was rewarded for my early wake up with one of the most beautiful sunrises I have ever experienced. Sitting alone on the top of a mountain, my first solo trip coming to a close, was an moment that I can only describe as immensely satisfying.
After sunrise, I made my way back down to the hotel for a continental breakfast. I packed up my suitcase but had some time before I had to check out and catch the train back to Lucerne. I headed back out to take more photos of the mountains. By this time, some more tourists had made their way to Pilatus and there was a gentleman playing an alphorn.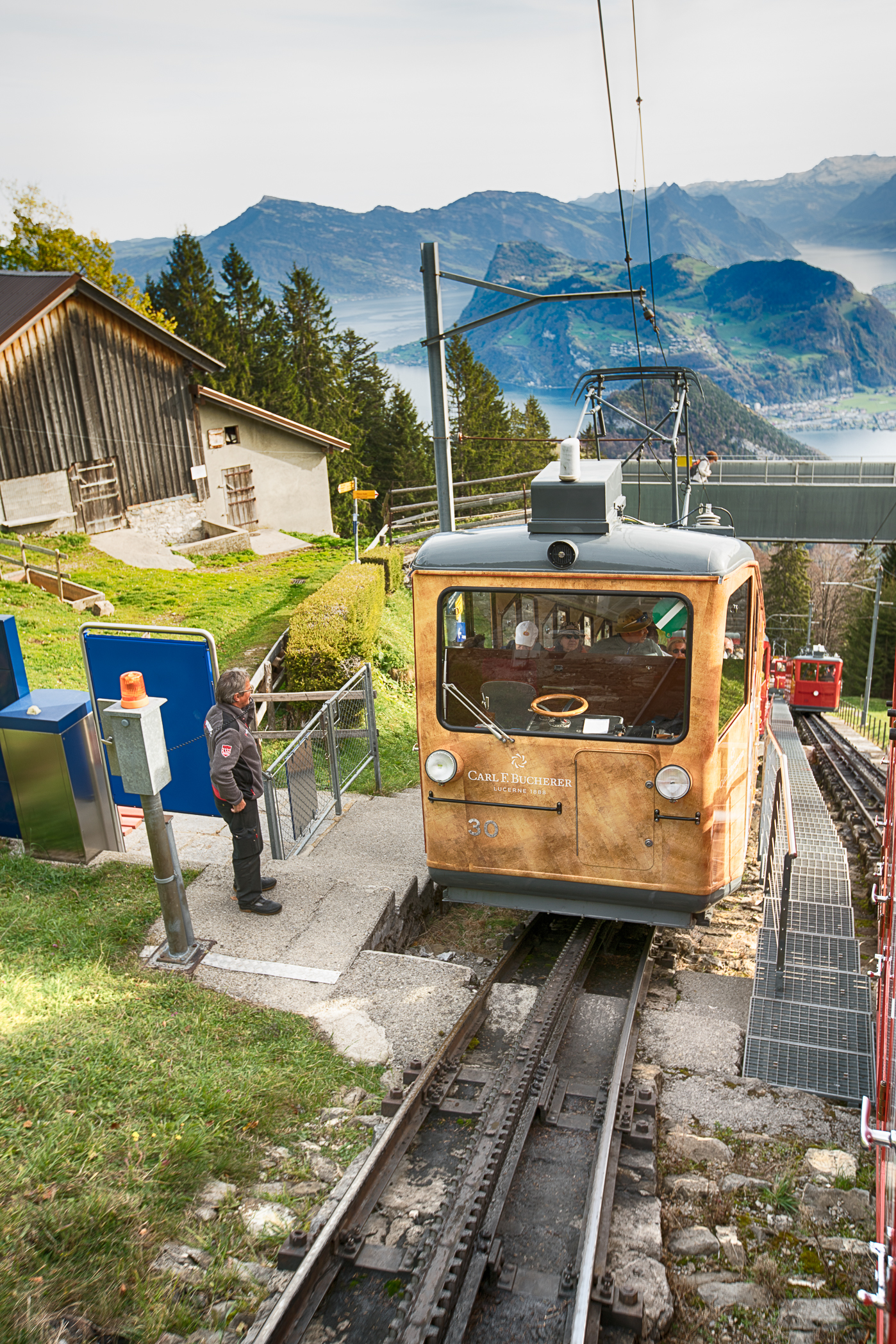 I made my way back down the mountain on the cogwheel, which was equally as impressive as going up. Switzerland's landscape is gorgeous and to be able to experience it from the top of Pilatus was downright magical.