For our stay in Ubud, my husband and I wanted to splurge a little and stay somewhere truly special. Afterall, it was our 5 year wedding anniversary! Picking a hotel in Bali can be hard. There are so many beautiful places to stay that you can truly be paralyzed by choice. We finally settled on Kamandalu after finding a nice deal on a private villa.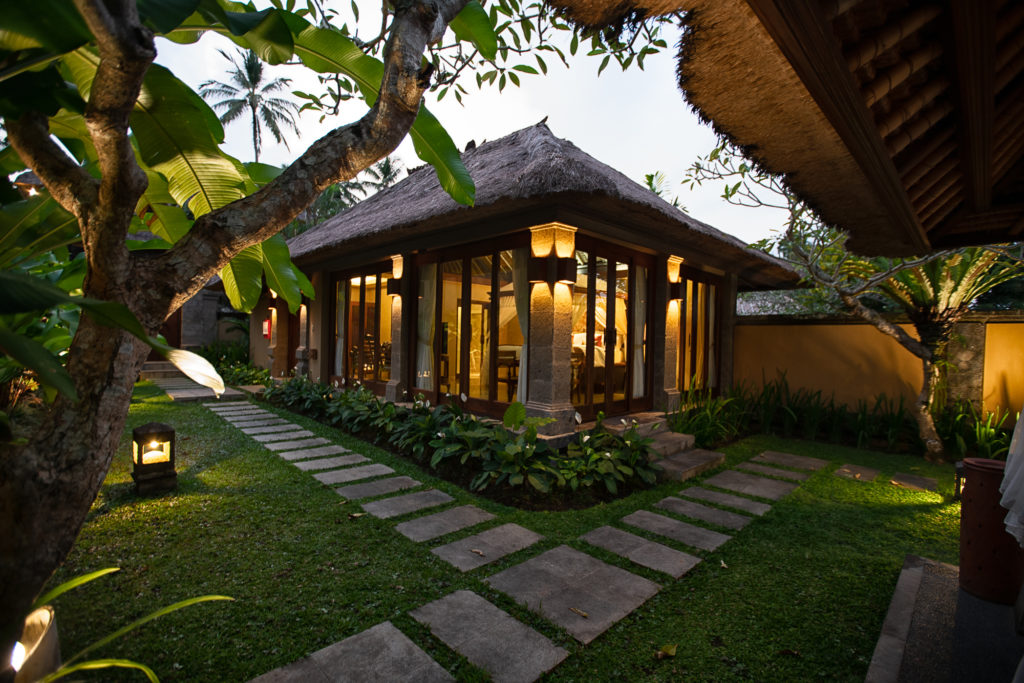 Staying at Kamandalu is probably the fanciest I have ever felt in my life. Here is a photo tour of our villa.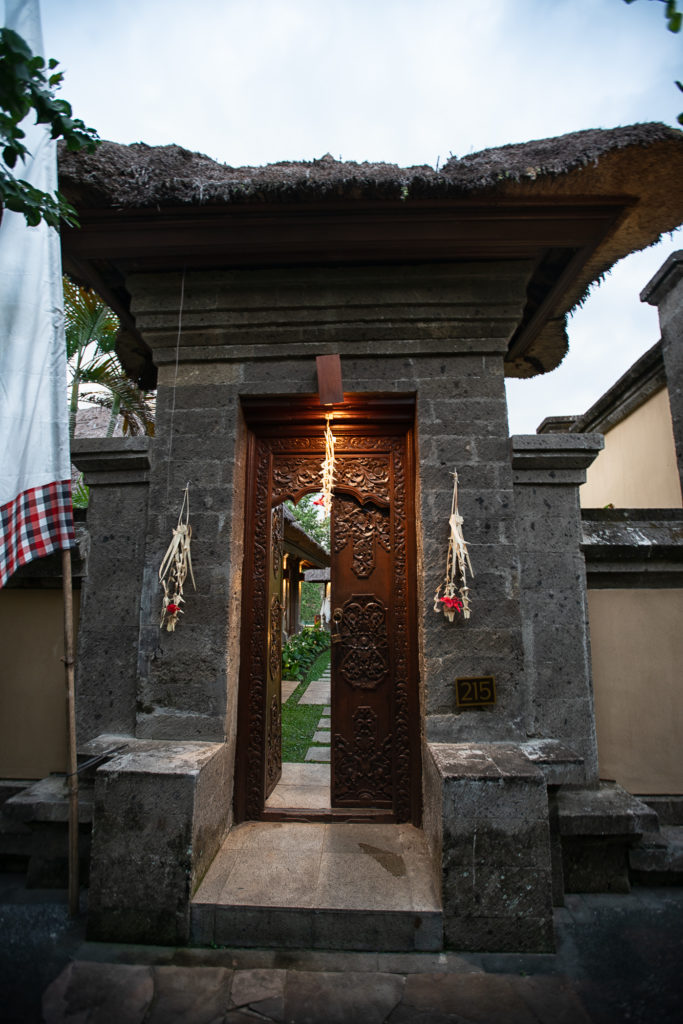 This is the front gate to the villa's property. It was decorated with flags, palm fronds, and flowers. I think we got these little extras because we booked a "honeymoon" package. There was also the most delightful coconut doorbell.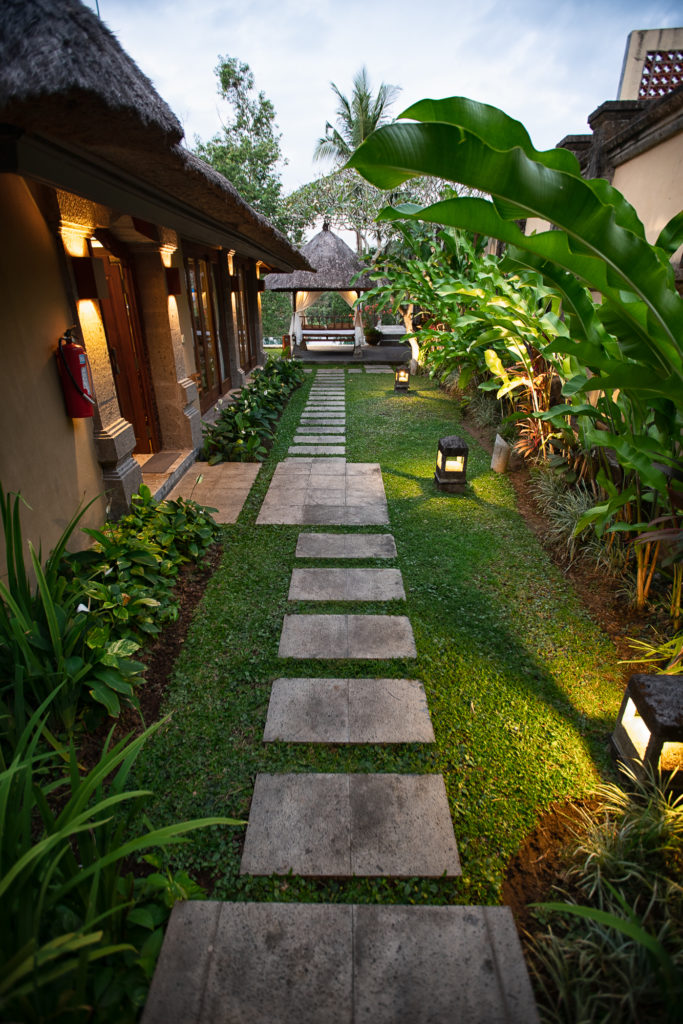 The pathway past the gate led to the villa itself and past that was the private infinity pool overlooking the jungle.
The landscaping was beautiful. At one point while we were walking through the resort we saw one of the groundskeepers cutting the grass with a pair of scissors! We also had a few little lizards that would come and visit while we were hanging out by the pool.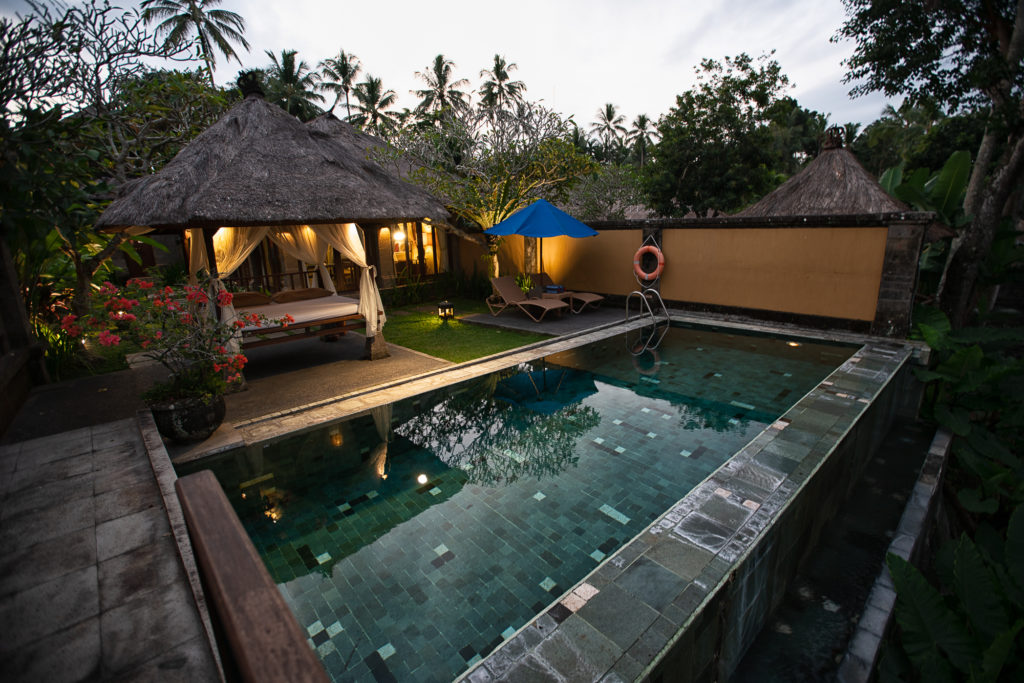 The pool had both a cabana and lounge chairs with beach towels refreshed each day.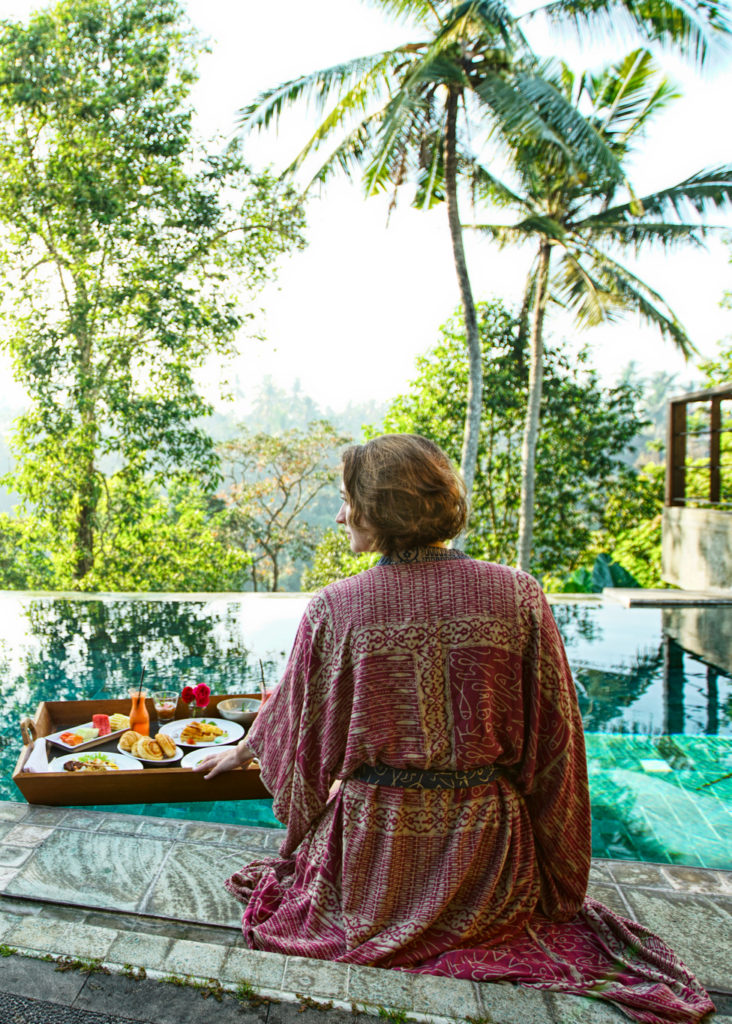 The infinity pool was a highlight of our stay and we had a wonderful floating breakfast one morning.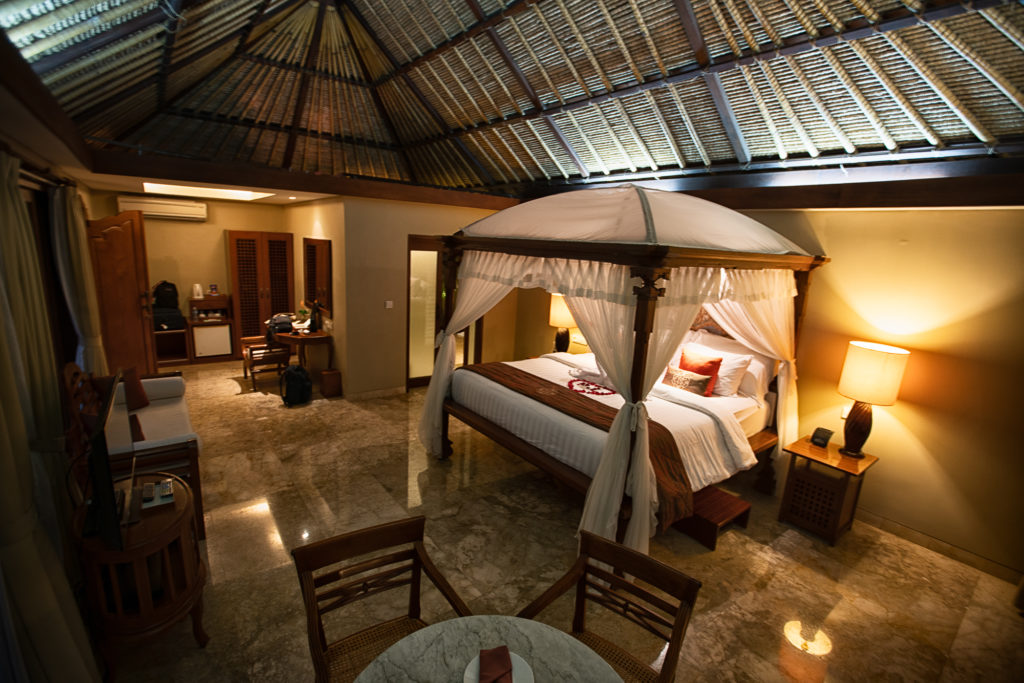 Inside the villa was the most beautiful king size bed, also decked out in honeymoon decorations with mosquito netting. Every five years the roof has to be replaced on the villas!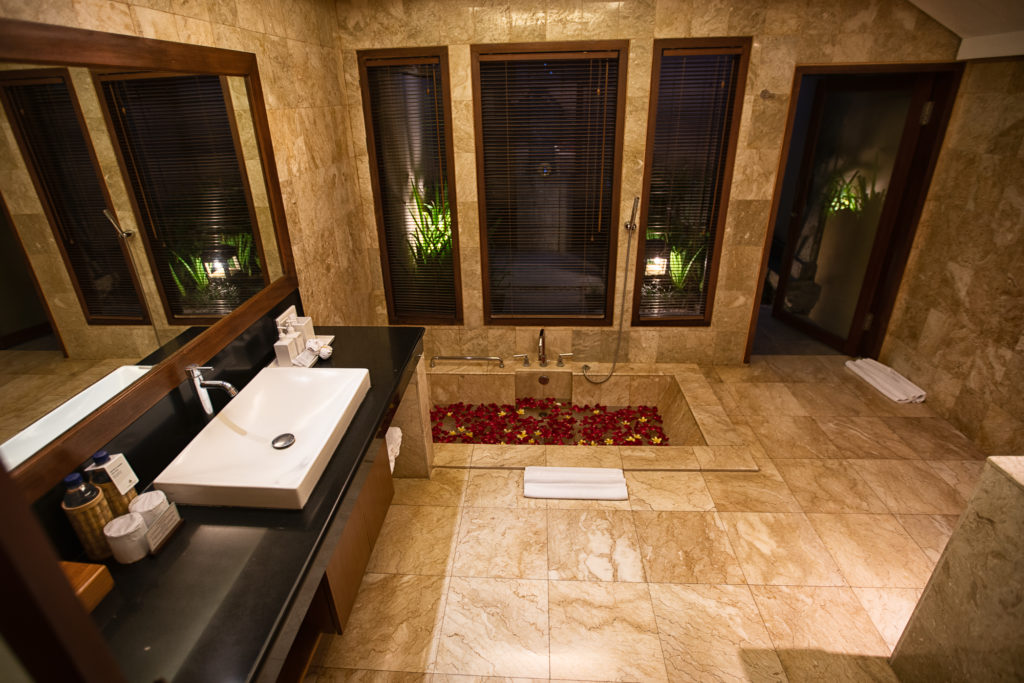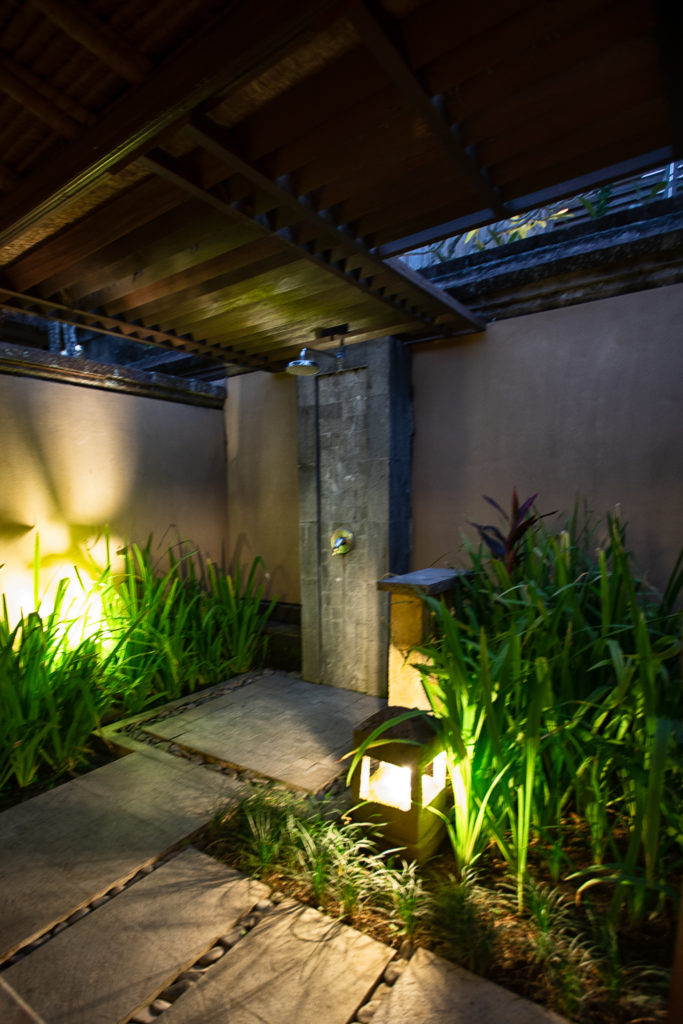 The bathroom was equally spacious and had been filled with flowers. The shower, however, was outside which sounds romantic but is actually quite impractical!
I loved our villa at Kamandalu and honestly wish we had been able to stay longer.