Capsule hotels are something that are distinctly Japanese. They were originally created for Japanese businessmen that had stayed out too late and missed their train home. Now there are a variety of capsule hotels in Tokyo and I wanted to try one for myself.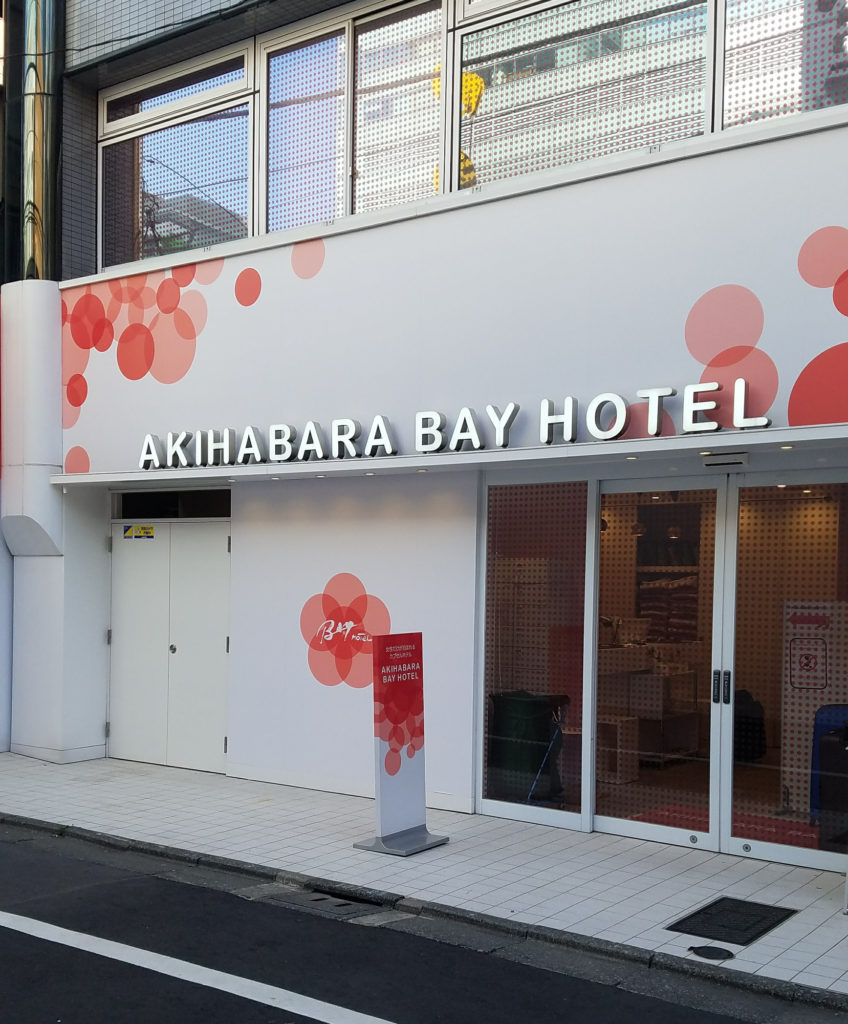 I found the Akihabara Bay Hotel which is an all-women capsule hotel and booked 3 nights. Even paid a little extra to have a tv in my capsule. I wasn't sure what to expect, I never stayed in a hostel which is what I assume would be a similar experience.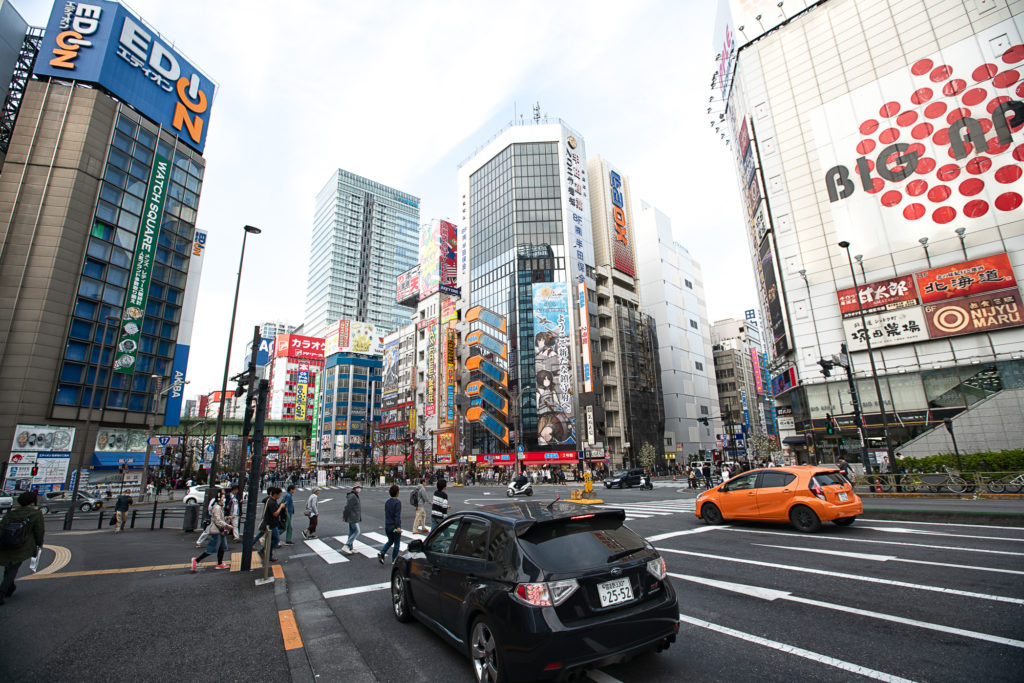 The hotel is located in Akihabara which is an area of Tokyo known for anime, video games, and electronics. It is a very lively area!
When you first check in you have to take off your shoes and put them in a little locker. You then exchange your shoe locker key for a bracelet that has your room/locker number and a RFID tag that gets you into dorm and other areas of the hotel.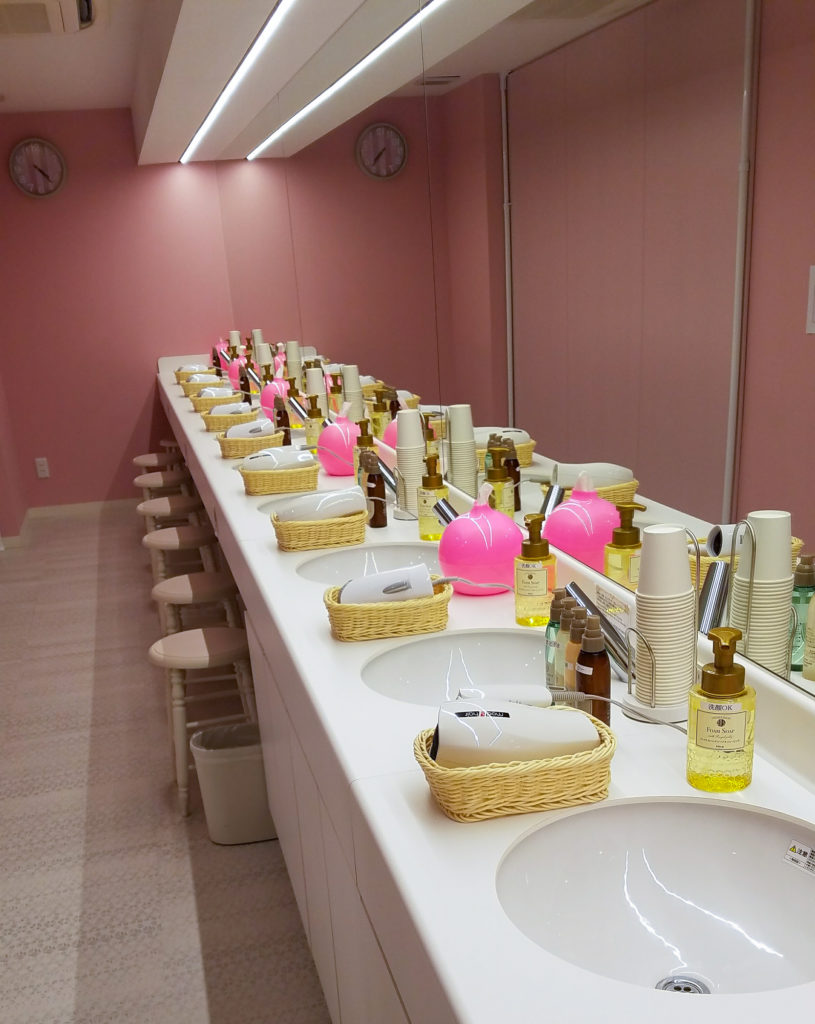 The Akihabara Bay Hotel is super cute, everything is very pink and girly. They provide you with everything you need for your stay. Everyday you get new pajamas, towels, toothbrush, hairbrush, and slippers. The shower room and vanity area have all the shampoo, conditioner, lotion, hair tools and products you need to get ready. Remember that these hotels were originally designed for people who missed their trains home so they wouldn't have any toiletries with them.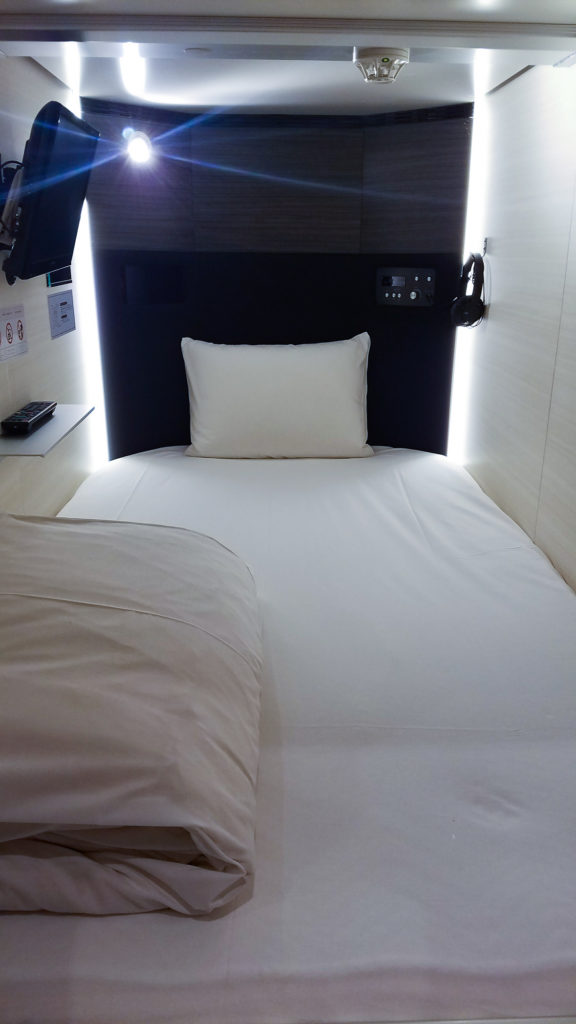 The capsule was surprisingly spacious. I had enough room to sit up, get some work done on my computer and watch a little tv. It also had adjustable lighting and outlets for me the charge my electronics. The one complaint that I had with my capsule was that the mattress was very firm. The second night I asked for an extra blanket to give myself a bit more cushion. Luggage is kept in a locker in a different room from the capsules to keep the noise down.
I was impressed with how polite everyone was. I was worried that I wouldn't get enough sleep because I was going to be in a room with a bunch of other ladies, but everyone followed the rules of no talking while in the dorm room.
The lockers were small and only fit a carry-on sized bag, so larger bags had to be kept at the front desk. There was also a learning curve for getting ready in the morning, trying to remember everything I needed to take down to the shower room then back up to get my clothing then back down to the vanity area to finish getting ready.
In the basement of the hotel was a lounge that had a little kitchen and vending area when you could eat, drink, watch tv, and chat on the phone. There is no eating or drinking (besides water) allowed in the capsules.
The other annoying thing was that I had to check out at 10AM everyday and stay out until 4PM while the hotel is cleaned. I was generally spending that time out sightseeing any way, but not having the option of coming back did give me a little anxiety.
Overall, I had a great time staying at Akihabara Bay Hotel and would totally do it again. It was an inexpensive, clean, and safe place to stay.