When I'm getting on a long flight top of my mind is being comfortable. Until I'm able to afford a fancy first class ticket I'm in the back of the plane in economy in tight quarters so what I wear for the next eight or so hours needs to make me feel good.
My new favorite travel pants are the On The Fly Pant from Lululemon. The name really says it all, it is designed to be an amazing travel pant. My favorite features of these pants is that they are comfortable without looking like a yoga pant – and I have totally slept in them, they have pockets that are big enough to fit my cell phone, and they are easy to wash on the go. I ended up washing my pair in a sink in Thailand and then hanging them on my balcony to dry. While I love the next two pairs of pants I list from Lululemon, the On The Fly Pant are my go-to.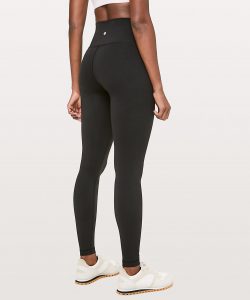 I used to be the person who would joke about girls wearing leggings instead of real pants when they left the house but I have firmly changed my position on this. Especially now there are a multitude of cute options that don't feel or look frumpy. My favorite yoga leggings to wear on a flight are the Wunder Unders from Lululemon. I especially like the ones that are the Full-On Luon because you never have to worry about them being see-through.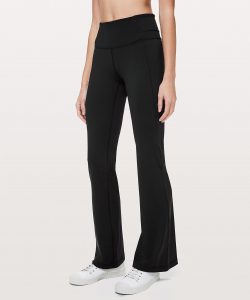 If I'm not wearing leggings, then I'm in the Groove Pant by Lululemon. They have are looser at the calve which makes them easier to wear with my super sexy compression socks. They also look more like regular pants so I can pretend like I'm wearing real clothing.
Speaking of compression socks, I cannot stress how much these have changed my life on a long flight. I'm sure they seem like something for an old person but poor circulation and blood clots are no joke! And when you finally take them off after getting to your destination, nothing feels better.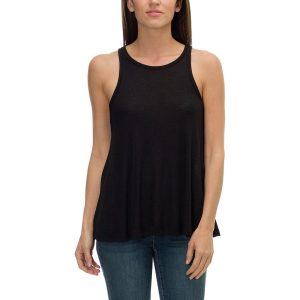 For my tops I'm always looking for layers because you never know if you are going to be flying in a meat locker. My favorite tank top is the Long Beach Tank from Free People. It's loose fitting so as you are swelling up from salty airline food it doesn't cling to you.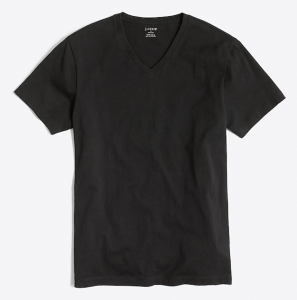 For a basic t-shirt my go-to is if from J Crew which is 100% cotton and once again a loose fit.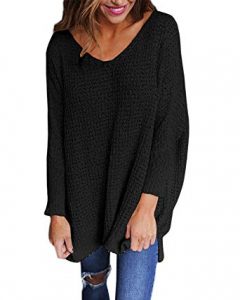 A great lightweight, long sleeve option I have recently found is this thermal top from Amazon. It is loose and lightweight without being see-through and the best part is that it is long enough to cover your butt which is my main concern when wearing leggings in a non-workout scenario. This one runs true to size and so comfortable you'll want to wear it on your entire trip.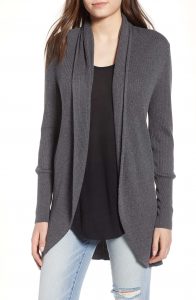 Another secondary layer that I have been loving is this cardigan from Leith. It's very flattering and it also covers your butt!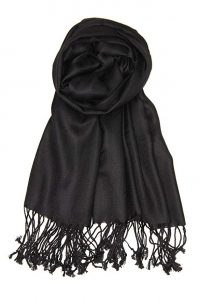 One thing I tend to bring with me whenever I travel is a pashmina or scarf. These are great on a flight because you can use them as an extra blanket, ball it up into a pillow, wrap it around your head to block out extra noise or light, or use it to choke out your annoying seatmate. Don't actually do that, but you can see there are a lot of different uses!
You might have noticed that everything on my list is black, and no, that's not because I'm goth, or emo, or whatever the kids are calling it these days but because I am a klutz and I have tendency to spill food on myself when I fly. It is incredibly awkward to eat at your seat on the itty bitty tray table that's practically in line with your belly button and wearing black clothing helps hide it when I accidentally open the salad dressing packet all over my lap.
There are so many opinions on what you should and shouldn't be wearing on a plane and picking the perfect plane outfit but for a long flight as long as you are comfortable then you are going to show up at your destination feeling great and ready for your trip. And that's the best way to be!
Disclosure: This post may contain affiliate links, which means I may receive a commission if you click a link and purchase something that I have recommended. While clicking these links won't cost you any extra money, they will help me keep this site up and running as well as keep me traveling!