Key West is a fantastic destination. It was the first vacation that my husband and I took together. That's right, we didn't have a honeymoon – and I totally don't bring that up every time we plan a vacation. Key West is a very compact island so everything is easy to get to. In fact, we walked everywhere on this trip which was great because I ate my weight in seafood.
Where to Stay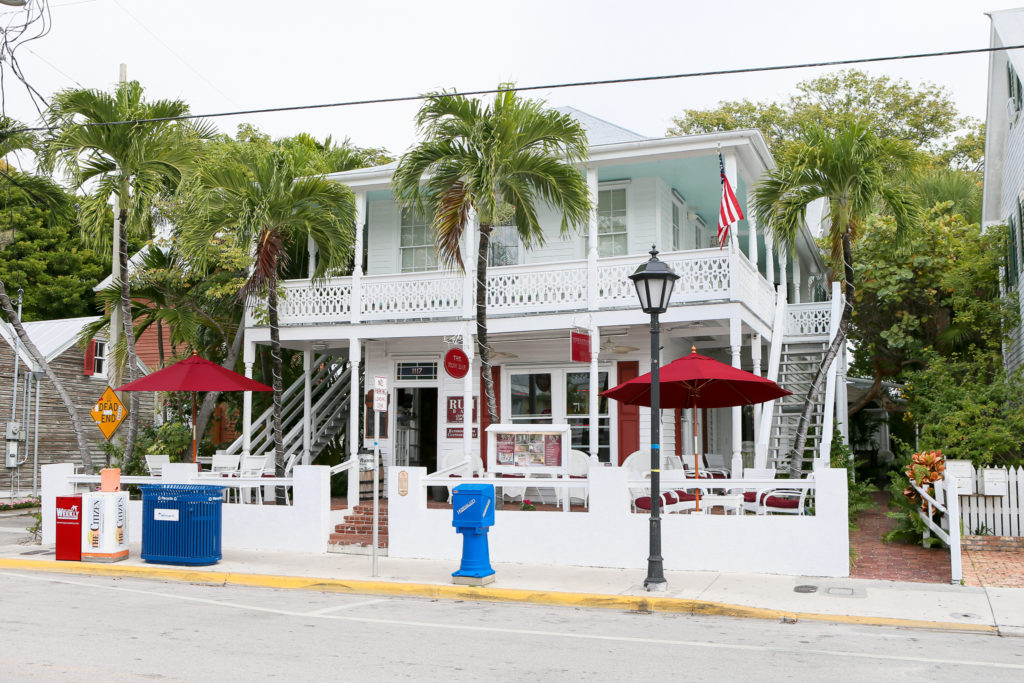 The Speakeasy Inn and Rum Bar
Found the Speakeasy Inn through the TripAdvisor Key West Forum and enjoyed every minute of our stay. We were in the smallest room in the very back of the property which was the perfect size for my husband and I. It had a little kitchenette and even a small seating area outside. A delicious breakfast was served in the bar every morning. The Inn is located right on Duval, but set far enough back that the accommodations are quiet. The beach is a short walk away and most everything is within walking distance.
Where to Eat and Drink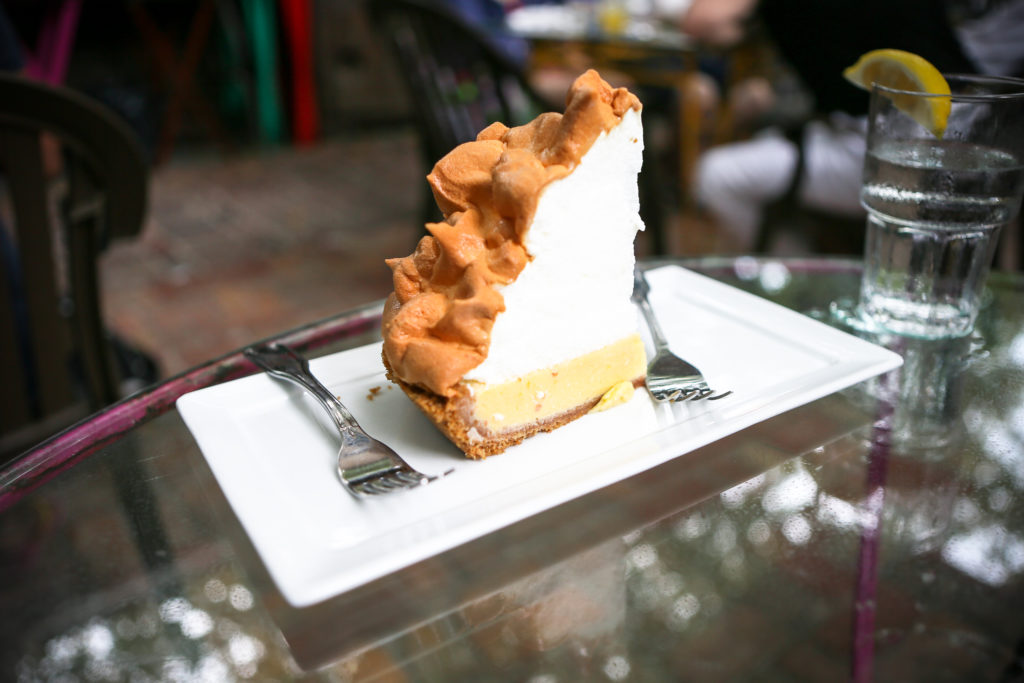 Blue Heaven
Blue Heaven is a great place for a patio lunch under some beautiful shade trees in the company of chickens and cats. But really the show stopper here is the mile high Key Lime Pie.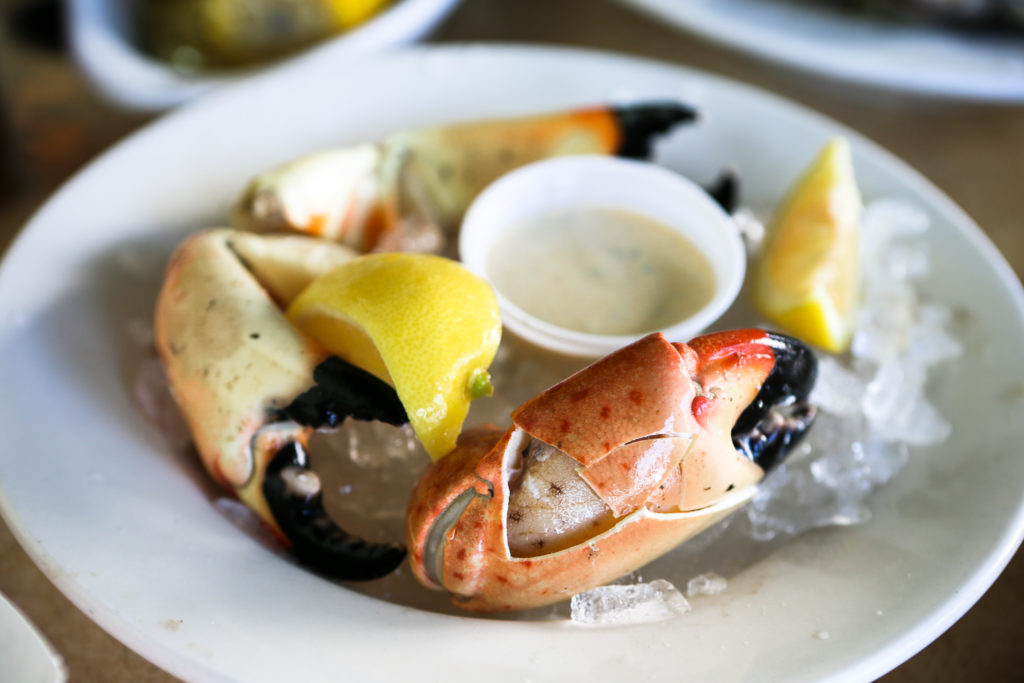 Alonzo's Oyster Bar
Alonzo's Oyster Bar is a beautiful waterfront raw bar, ask to sit outside if the weather is nice. If you go when Stone Crabs are in season make sure you get an order of claws – they are a local speciality!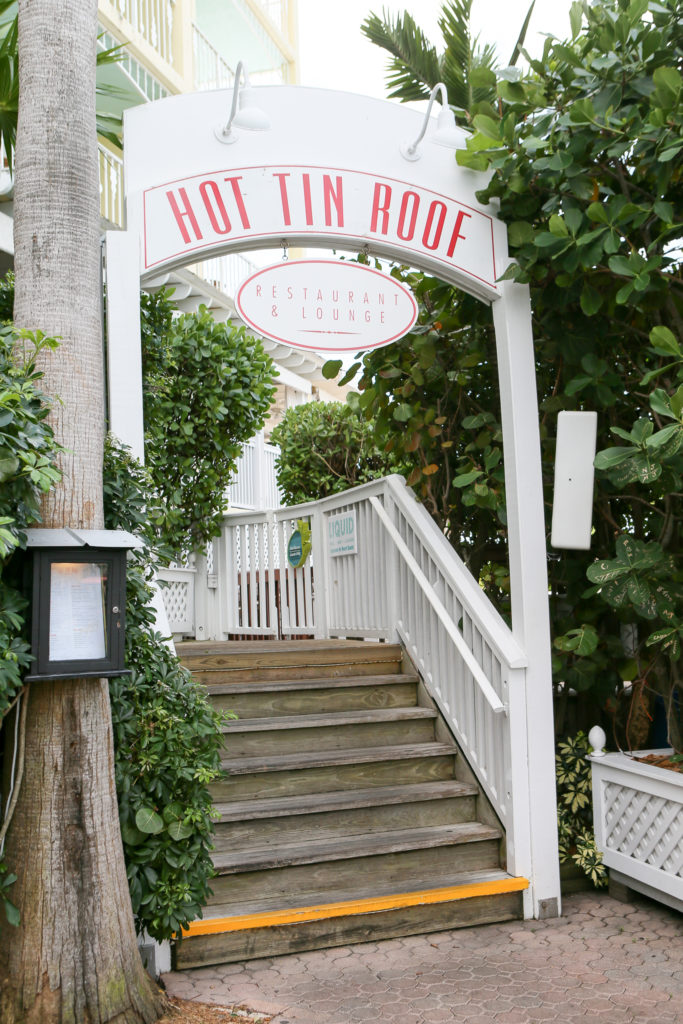 Brunch at Hot Tin Roof
One of the best brunches I have ever had in my life was at Hot Tin Roof. The restaurant is right on the water so you have perfect view as you enjoy an all you can eat a la carte menu, bottomless mimosas, and an extensive bloody mary bar. Don't be afraid to order as many raw oysters as you want!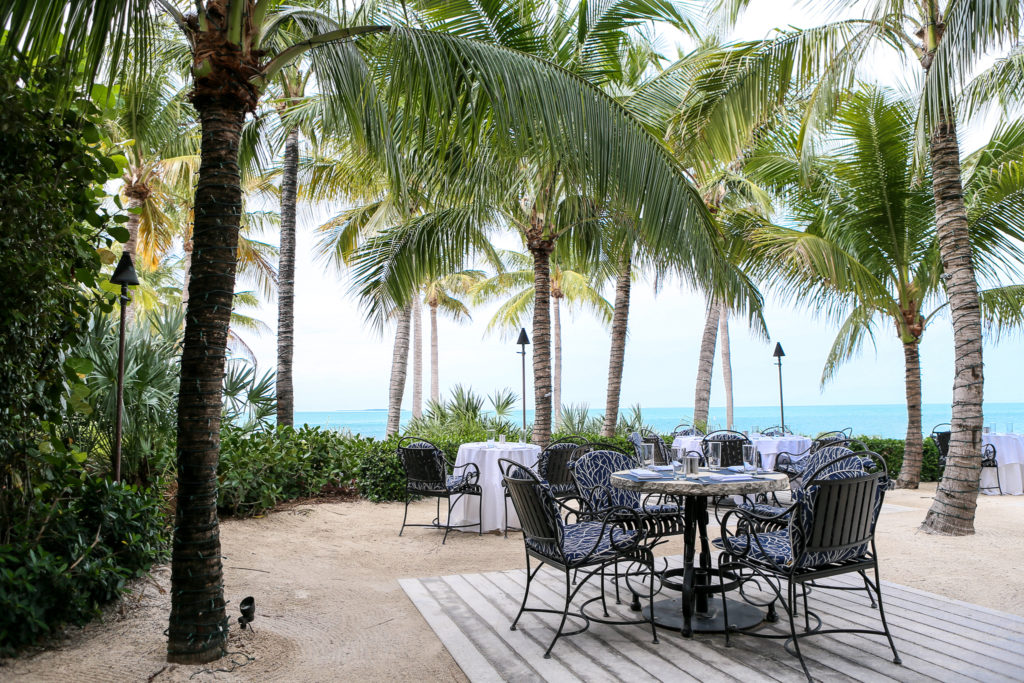 Latitudes on the Sunset Key
Feel like you have stepped onto a tropical island by getting a reservation at Latitudes on the Sunset Key. The Sunset Key is a private island just off the coast of Key West that is a home to a cottage resort. A private boat will take you out to the island where you can enjoy your lunch or dinner – all included with your reservation at Latitudes. We practically had the whole beachfront dining area to ourselves when we went for lunch.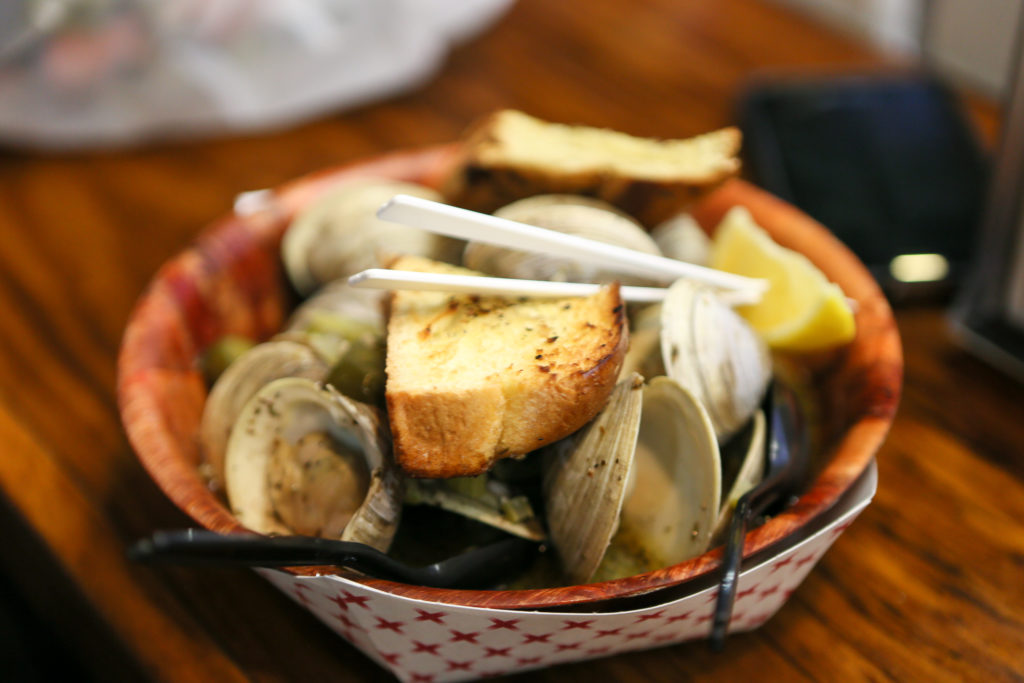 DJ's Clam Shack
Perfect steamed clams can be found at DJ's Clam Shack!
What to See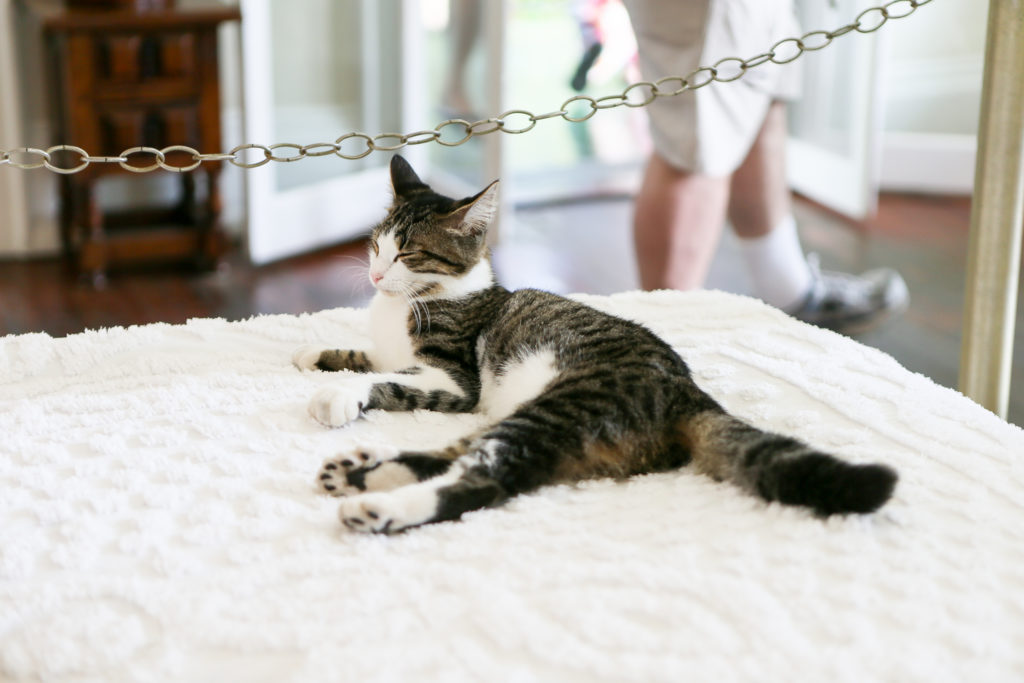 Hemingway Home
Quite honestly one of the main reasons that I wanted to visit Key West was to see the Hemingway Home… and the Hemingway cats. There is an admission fee to enter and see the home, but the tours are free (ie. make sure you tip your tour guide). The house and gardens are beautiful and the polydactyl cats who clearly run the place are adorable.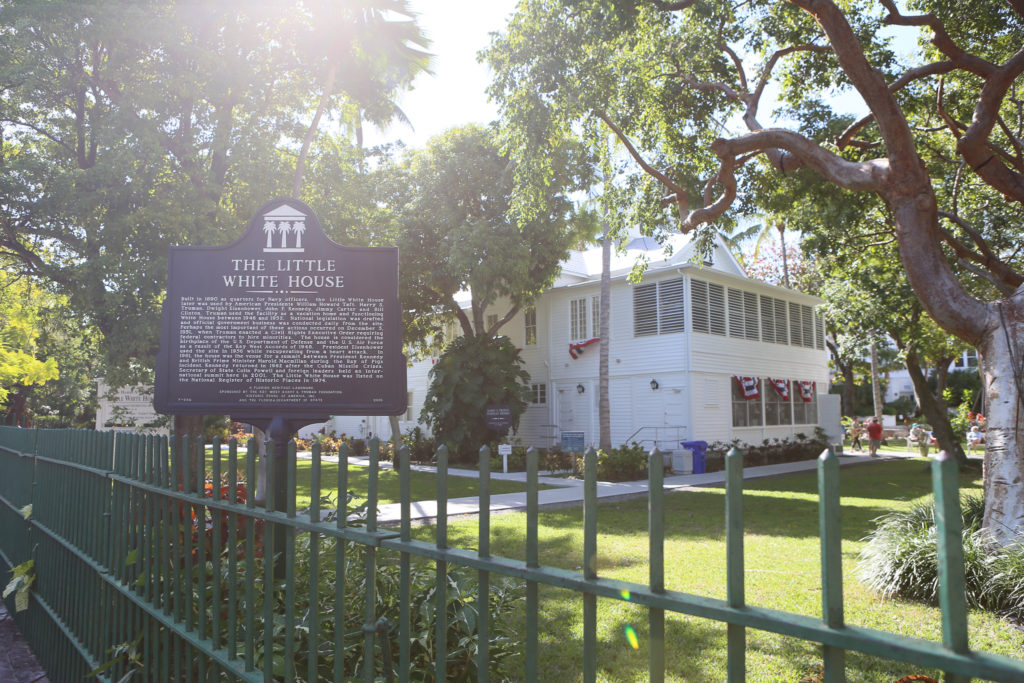 Truman's Little White House
Truman's Little White House is a pretty neat historical home as it was the winter getaway for President Harry Truman. Learned a bunch of cool facts like, did you know there used to be a Presidential Yacht? The house is decorated just as it would have been when Truman was there, unfortunately photographs are not allowed and your phone has to be on airplane mode.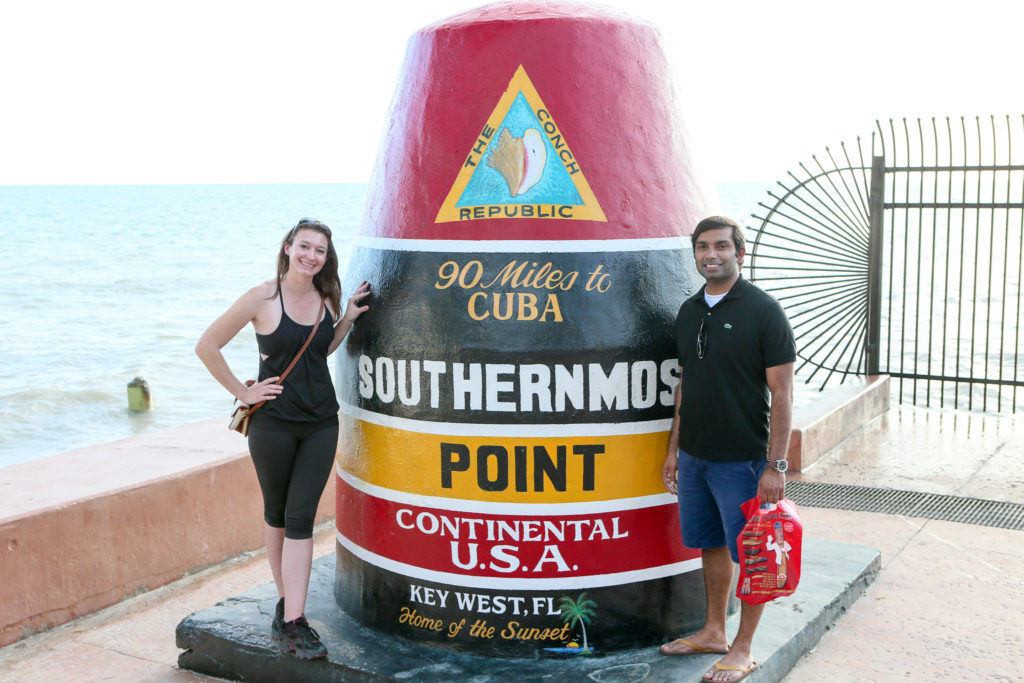 Southernmost Point Buoy
No trip to Key West is complete without a photo at the Southernmost Point Buoy!